How we do it
We use a model that brings great results for clients. It is deceptively simple, yet devastatingly effective process.

Investigate. Originate. Integrate. Accumulate. Evaluate.
This is how it works:

Investigate
It all starts with having a sound understanding of where the market is, where the brand is and where the consumer's head is.
Bolts from the blue do not happen without an awful lot of effort preceding them.

We delve into everything to uncover key findings, develop insight to activate a relevant and engaging dialogue with businesses and consumers alike.
We always start with your business and marketing objectives, so we know what success looks like.
Elem

ents
Research
Knowledge
Experience
Customer insight

Originate
In short, once we know the things that people really want to hear and experience the ways to approach it become clearer

After all, the only competitive advantage you will ever gain comes from understanding motivations and desires – and putting those insights to good use.
Elements
Conceptual thinking

Planning

Data

Channels

Yields = The 'Big Idea'

Conceive a powerful big idea that gets to the very heart of the matter.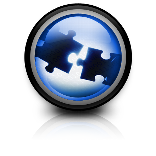 Integrate
Integration is about consistency, exposure and accuracy. It's about making a loud noise and winning market share. It's about making sure your customers see you, notice you and buy you at every turn.

We create effective communication via the most relevant occasions and touchpoints, the only way to build profitable relationships with your customers and add brand value.

We have no preconceived communication channels or media preferences to shoehorn in.

We integrate the most powerful solutions be it advertising, direct marketing, digital, branding, sales promotion, experiential or design.
Multi-channel delivery
Seamless, coordinated, cross-channel presence that enables relevant and effective messaging to be delivered at the right occasion via the most effective touch points.

Carefully select the right channels to consistently get that big idea across.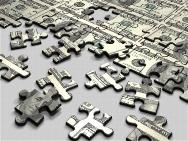 Accumulate
So not only do we come up with great ideas, we implement great ideas that work.

With a strong heritage in direct response, we ensure accountability for every pound you spend and maximize your Return on Investment potential.

And we certainly understand the importance of short term revenue as well as mid to long term.
Reap the rewards; in sales, increased awareness, a valuable database; something definite and tangible.

Evaluate
We learn from our successes and the nuances of any marketing program help us avoid the mistakes of our client competitors and move our purposes forward faster, efficiently and effectively for our client.
Seem easy? Well, we like to think that our clients come to us because we make complicated look easy, not the other way around.
Its all about
Value creation
Brand value
Brand strength
Received value (Revenue)
Perceived value (Positive Customer Experiences)
Loyalty
Advocacy
Customer insight
Data
Return on Investment